Notable Support in Alzheimer's Disease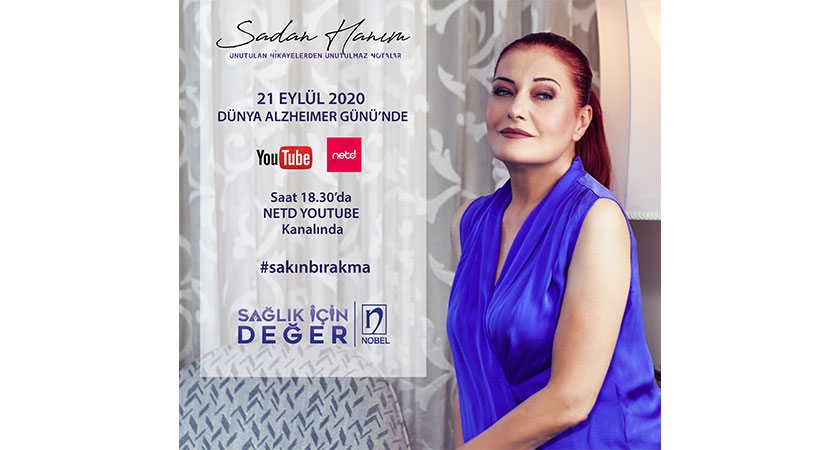 Turkey Alzheimer's Association together with Nobel İlaç Central Nervous System Group has signed projects creating difference in order to create awareness for Alzheimer's disease and raise the public awareness.
On September 21, International Alzheimer's Day the week-long #remembermycolour challenge campaign was launched on social media. The invitation that "Post your photo with your favourite clothes in the colour that you always want to remember, write #remembermycolour and tag 5 of your friends" attracted attention among the important names of the community life as well as famous actors, artists, physicians and business people. Over 300 posts were made on social media. Turkey Alzheimer's Association informed public on their social media accounts throughout the week with the motto of ''Let's Talk About Alzheimer's Disease". They drew attention to the importance and quality of life not only for Alzheimer's patients but also of the relatives who provide care for them.
Despite the Covid-19 pandemic, the tradition was not broken this year too, and the balloons of hope were left to the sky together with patients and their relatives. Another project sponsored by Nobel İlaç was the movie named "Sadan Hanım".
Director of documentary Göksel Gülensoy prepared a documentary film about Sadan Hanım's struggle starting after the diagnosis of Alzheimer's which brought more and more difficulties at every stage of the progress. In the documentary, the character of Sadan Hanım was enacted by Canan Ergüder who is one of the most popular actresses in Turkey and Turkey Alzheimer's Association provided scientific consultancy support. International soundtrack producer George Kallis composed the soundtrack for the documentary Sadan Hanım. Candan Erçetin wrote the lyrics and sang the soundtrack "Sakın Bırakma". Göksel Gülensoy also prepared an emotional clip with Candan Erçetin, including sections from the documentary and published it on all digital platforms on September 21, World Alzheimer's Day, and it was watched by more than 150 thousand people. The documentary Sadan Hanım will meet with the cinema lovers very soon.