We participated DCAT week events in New York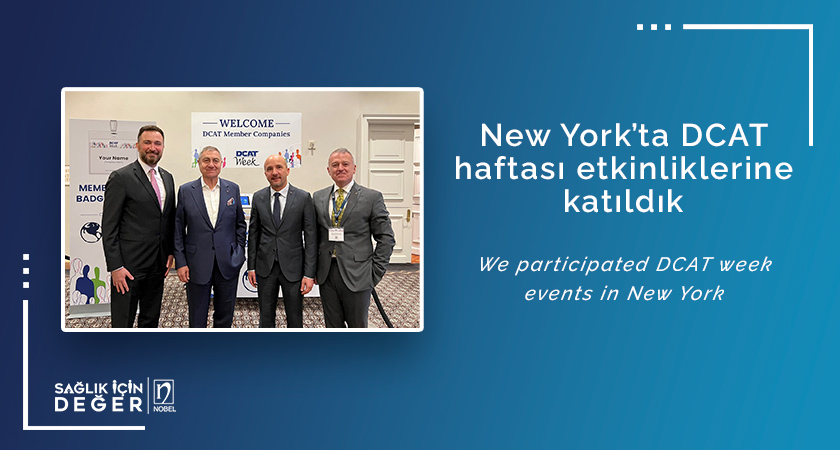 We participated the event held in New York, USA between March 21-24, with Hasan Ulusoy, our Chairman of the Board, Berkant Köseoğlu, Ulkar Kimya General Manager, Semih Durmuş, Nobel İlaç Business Development Director, and Kemal Ceylanoğlu, Nobel Business Development Manager.
During the Drug, Chemical & Associated Technologies Association (DCAT) week, which has been held since 1926 and where only members are accepted, we held high-level bilateral meetings with more than 40 companies from different parts of the world, especially companies from the USA and EU countries.
With our DCAT membership and participation in the DCAT week, we aimed to expand the product and service portfolio of Ulkar Kimya and Nobel İlaç and expand their presence in foreign markets, especially in the USA.