Signatures Have Been Signed For a Domestic Biotechnological Drug to Be Used in the Treatment of a Rare Disease
Signatures Have Been Signed For a Domestic Biotechnological Drug to Be Used in the Treatment of a Rare Disease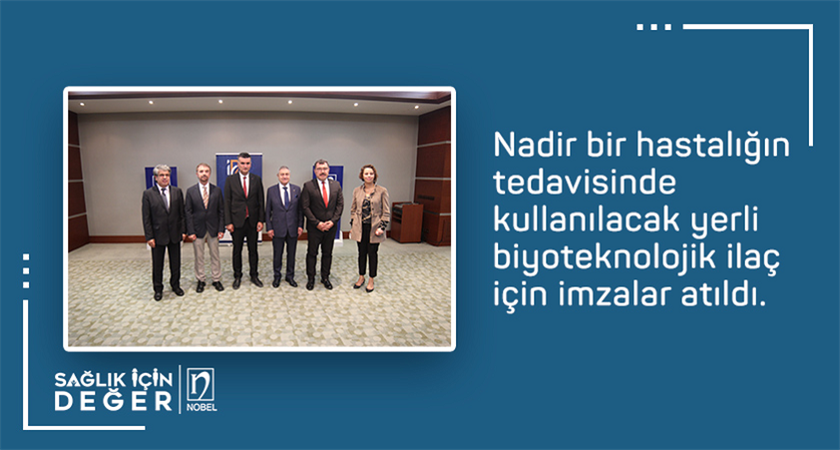 The cell developed by Izmir Biomedicine and Genome Center (IBG) and OzBio LLC will be used for the manufacturing of the drug. With the project to be realized by Nobel İlaç under the catalysis of TÜBİTAK, the forces of the public, academia, and industry came together in the manufacturing of biotechnological drugs.
By purchasing the cell clone developed by the academy, Nobel İlaç took the first step to ensure that the drug was manufactured in Turkey and made available for domestic and international use. The protein to be obtained from these cells is planned to be made into a drug by Nobel İlaç and made available to medicine in 2026.
 
TÜBİTAK President Hasan Mandal, Dokuz Eylül University Vice Chancellor Dilek Özer Demiralp, TÜBİTAK Vice President and İzmir Biomedicine and Genome Board Chairman Ahmet Yozgatlıgil, OzBio CEO Dr. Saadettin Öztürk and Nobel İlaç CEO Hasan Ulusoy attended the signing ceremony held at The Nobel İlaç Umraniye Headquarter.