Nobel İlaç was among the top three pharmaceutical companies in R&D investment
Nobel İlaç was among the top three pharmaceutical companies in R&D investment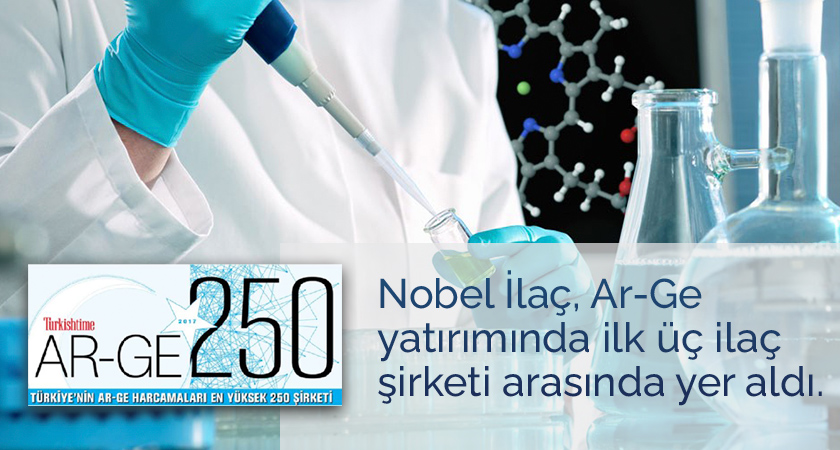 The results of the research of Turkey's 250 companies with the highest R&D expenditures have been announced.
According to the research conducted by Turkishtime Magazine for the eighth time this year, Nobel İlaç rose 19 places in R&D expenditure compared to the previous year and ranked 31st among all companies and ranked third among pharmaceutical companies.
We will continue to create value for human health with our R&D investments as a pharmaceutical company with 100% domestic capital and our experience of half a century.